10 Great Gifts From DTLA and the Holiday Wishes That Come With Them
Keyks – Something Sweet
Pronounced "cakes" these Twinkie-inspired artisan cakes come with their own wrappings of chocolate, marshmallows, frosting and just about anything sweet; offering Downtown and beyond flavor combinations and baked goods from their baker's personal experiences, travels and Filipino-American roots.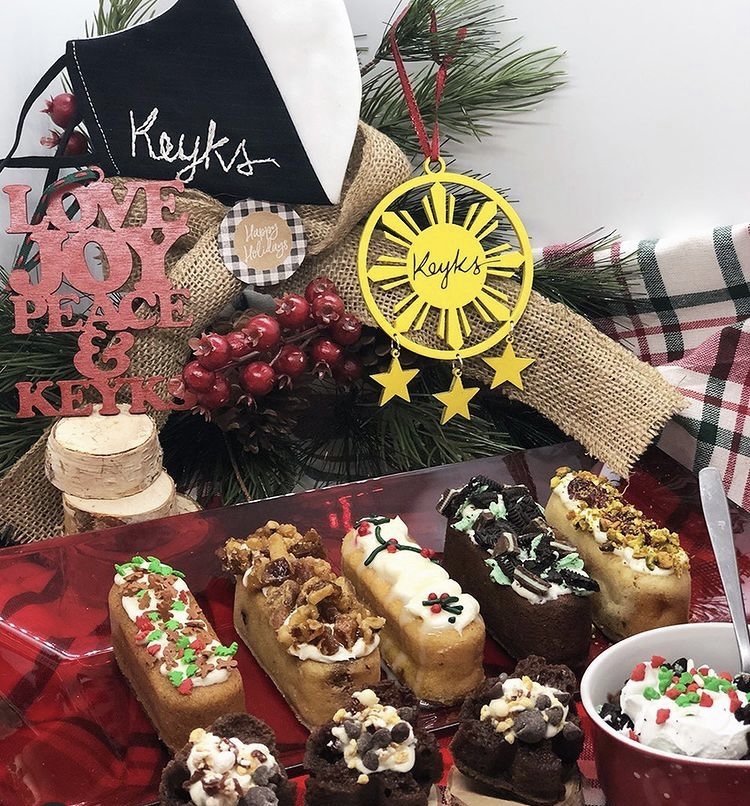 Chef/Supermom Jae de Castro first debuted the sweet treats to the masses in 2016 at Food Network's Wine and Food Fest in New York City only to relocate, in search of fame, to LA in 2017.
Since moving to LA, Keyks has pretty much taken Hollywood by storm. After a few tasty auditions, Keyks found themselves featured on Fox Upfronts, and ABC's The Chew. Keyks also starred in Tasty Buzzfeed, Insider, KTLA 5 Morning News and Los Angeles Magazine.
Accustomed to catering and attending large events, Keyks has been fortunate enough to have had some really big names try and love their baked goods.
These beautiful handcrafted take on the twinkie has taken DTLA to a whole new level while still managing to bring us back to the days of our childhood.
Cafes and shops looking for delicious treats to showcase may order Keyks in bulk until Chef Castro moves into her very own brick and mortar.
Receiving a gift of Keyks "Ho Ho Ho Holiday Keyk Pack" equals a holiday season full of delicious variety. Filled and topped with Mint Chocolate Cookies & Cream, Food for the Gods (dates & walnuts), Gingerbread, Orange-Cranberry Pistachio, the holiday tin boxes complete with moist Pumpkin Eggnog.
Keyks Holiday Wish is for everyone to still find the spirit in their hearts to share the joy of the holidays, despite these crazy times. And of course, Love, Peace Joy and Keyks for all!!!
Keyks also wants to give a shout-out to their kids, Roxy, Ros, and Luca, and is sending love to mom and dad and the rest of the family who can't visit right now. Miss you!
Order online or pick up each week at Keyks pop up locations Wednesday-Saturday at Shotgun Burger (Lucky Corner DTLA, 615 S. Central Avenue, DTLA) and Sundays at Filled Market (Manila District), 1801 E. 7th Street.
IG/Facebook @JustForKeyks