Gone for Good – 21 Great Places That Couldn't Survive COVID 19
15. Looking Back at Looking Down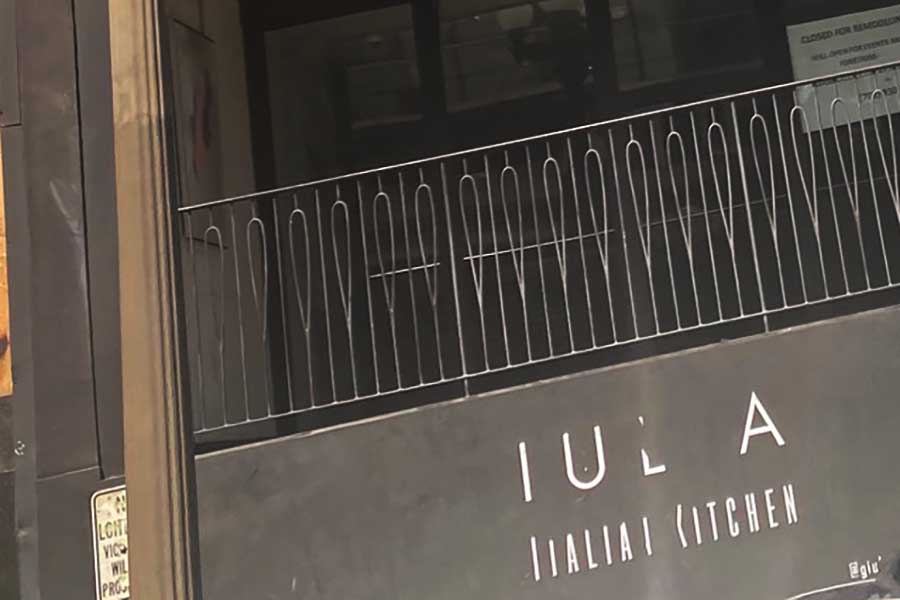 The cardboard sign that once read "closed for renovations" has been taken down now exposing the last of what remains of "Guilia".
For fans, Guilia was a nothing less than a hidden gem, offering Italian cuisine, specialty cocktails and select wines within two stories of flowing organic handcrafted bars and tables of wood and iron.
Patrons could choose from four separate dining areas including an upstairs level and an elevated outside patio just high enough to look down on passerby's while enjoying a busy happy hour along 7th in the Financial District.
Guilia, was a labor of love of Les Goodwin (Downtown Donuts) and Gary Gottlieb, lasting a brief three years after getting off to a slow start but then enjoying an uptake in patronage thanks to special events and delightful happy hour specials.
Despite this, the restaurant suffered immensely as more and more dine-in competitors moved into the area, namely Joey's at the Bloc, located directly across the street.
Surely, mandates of COVID added to the despair and now it seems the restaurant is gone for good with not so much as a word from the owners or a post for admiring neighbors and fans.